Candidate HQ
How do you build a talent community that's actually filled with the talent you need?
You can define and automate smart lists. Import and revitalize old databases. Communicate with candidates. And use powerful search capabilities that shine a spotlight on the best talent. Candidate HQ is an intelligent recruitment CRM within the TalentBrew Software Platform that helps you create a robust, vibrant candidate network.
Take control of your talent community crm.
Maintaining a candidate pool can be a full-time job. There are multiple databases. Outdated preferences. And it's never easy to organize. But Candidate HQ takes the hard work out of building and managing a talent community. From filtering to list building to reporting tools, this innovative recruitment CRM product – powered by the TalentBrew Software Platform – enables you to manage and connect with your ideal candidates.
Reach the candidates who have opted-in via candidate engagement and data capture opportunities.

Browse, tag, and add notes and comments to your candidate profiles.

Learn which sources your candidates are using.

Upload candidate information from offline sources (job fairs and other external data).

Search warm leads based on your specific requirements.

Create and save automated lists via filters and smart searching.
Put some power behind your candidate data.
Candidate HQ can process your contact information from offline sources, dormant databases, manual imports and, of course, directly from opt-in job alert forms on your TalentBrew Career Site. Once that data's entered – along with any additional data you want to include – you'll find some amazing Talent Community CRM flexibilities:
Tag and add comments to candidate profiles and define what's visible to other colleagues
See how candidates found you, so you can better understand their media habits
Build filtered lists that automatically update when new candidates who fit your filters opt in
Create smaller pools of candidates for direct communications – ideal for specialized projects
Search your talent community using specific parameters to find the best match
Easily export your lists to virtually any email system – including TMP's Email Center
Access and manage your talent community from any device at any time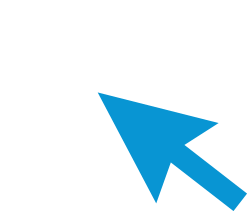 Feed your pipeline with the multitalented tool that's designed to make the most of your talent community.
Request a CHQ Demo
Alternatively please call +44 (0) 20 3375 4127