Metrics Gateway
How do you measure what's working, so it works better for you?
Pull data from a wide range of web destinations, media plans and TalentBrew Career Site pages and watch it come to life in a single intuitive self-service talent acquisition analytics tool. The Metrics Gateway enables you to track and analyze your metrics with the control, flexibility and vision you need to influence your communications plan.
Transform the way you see your Talent Acquisition analytics.
There's no shortage of recruitment data out there. But turning it into something manageable and actionable is a daunting task. The Metrics Gateway makes it easy and gives you complete control. It's all of your analytics – paid media, job postings and TalentBrew Career Site – displayed in one place. You can even define who has access, determine reporting levels and download the data into multiple formats.
Data Visualization

Web Analytics

Highlights and Trends

Job Performance

Drill-down Capability

Customizable Dashboard
The tools to make better-informed recruiting decisions.
With automatic data processing and lightning-fast reporting, you can always measure your talent acquisition strategies' effectiveness and map your next steps. It tracks your TalentBrew Career Site visitors, opt-ins, conversions and more. You can view data per campaign or combined, and drill down into user behavior by media and time on site. Plus, the dashboard is customizable, so you'll only see what's important to you.
TalentBrew Career Site:
Visitation Metrics
Usage Metrics
Source Information
Media:
Reach & Conversions
Source & Ad Performance
Hires by Source
Paid vs. Organic
Jobs:
Open Jobs
Job Types
Job Performance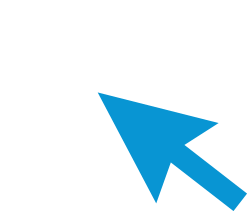 Turn your talent acquisition analytics into a single source of powerful insights.
Request a Metrics Gateway Demo
Alternatively please call +44 (0) 20 3375 4127