Advanced Job Description
How do you bring a job to life?
You can create a visualization of the ideal skills or traits that you're looking for in candidates. TalentBrew's Advanced Job Description is a fully immersive experience that paints a stunningly clear picture of the position, as well as what's expected of jobseekers – all in one place.
Turn your job description into a true description of the job.
The job data in your ATS is comprehensive, but it doesn't always tell the full story. TalentBrew's Advanced Job Description complements your standard position information with compelling content that defines the role, as well as what it takes to be successful in it. All in a flexible, modular-friendly design with in-page navigation.
Visually represent the skills or traits of your perfect candidate.

Deliver Glassdoor ratings and salary range at a glance.

Include employee quotes that speak to the employment environment – in their voice.

Feature rewards and benefits that will pique a candidate's interest.

Provide a quick snapshot of information such as experience level, job type and travel requirements.

Showcase influential content that's specific to the role – like articles, white papers, awards, videos and more.

Give candidates the opportunity to apply – no matter where they are on the page – with an anchored apply button.
Amplify your efforts for targeted hiring needs.
Whether you have jobs with significant turnover or hiring surges, TalentBrew's Advanced Job Description makes sourcing high-value candidates easier with a tailored experience that delivers more of the right talent.
Improve your candidate quality by clearly setting expectations with jobseekers, including what makes a successful employee.
Combine ATS Data, TalentBrew modules and widgets to provide a content-rich experience maximizing all TalentBrew features.
Create and include highly targeted content specifically tied to hiring initiatives, strategies or business objectives.
Apply the solution to multiple jobs.
Utilize it as a logical pairing with hiring and media campaigns for a complete end-to-end experience.
Update each Advanced Job Description on a quarterly basis to include new content.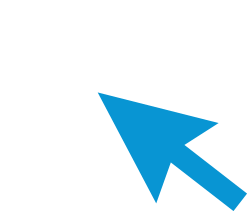 Give candidates the full picture of a job.
Request an AJD Demo
Alternatively please call +44 (0) 20 3375 4127